Company Background
Z Star was formed to supply an independent mineral resource consulting service to the mining industry, specialising in sample optimisation, geostatistical estimation and mineral resource classification.
The company is based in Cape Town but Z Star provides a mineral resource consulting service worldwide. We specialize in the evaluation of diamond deposits and are a preferred supplier to De Beers who have operating mines in Botswana, Canada, Namibia and South Africa as well as a number of exploration projects worldwide.
Z Star Analysts have applied their expertise across a wide spectrum of mineral commodities for over 10 years.
Z Star prides itself on being independent and providing a consulting service that is based on sound scientific analysis and practical reasoning.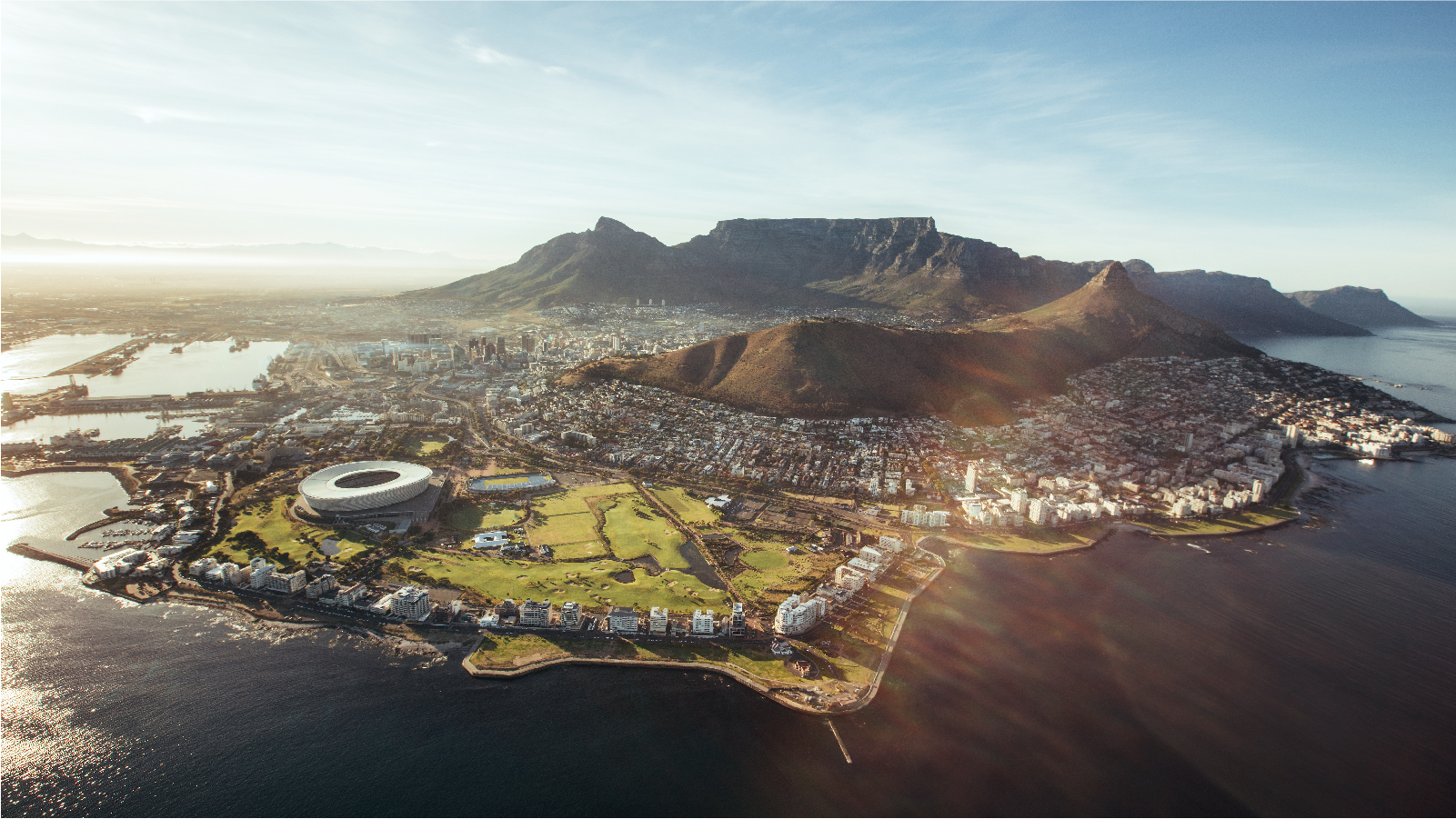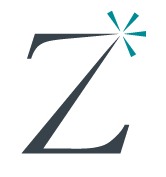 Origin of our name
In geostatistical theory, the standard symbology adopted by the Centre of Geostatistics in Fontainebleau (École Nationale Supérieure des Mines de Paris) for denoting "grade" is the letter z. The lower case z denotes the grade of samples whereas upper case Z denotes the actual grade of a block. To distinguish the estimate of a block grade from the actual, a superscript star is added; Z*.
In other words Z* denotes the estimated grade of a block. A core function of Z Star Mineral Resource Consultants (Pty) Ltd is the application of geostatistical techniques to estimate block grades, hence the choice of name.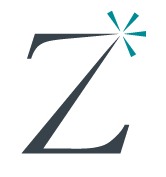 Tailor made solutions to suit every client's requirements.
The founding members (and executive directors) of Z Star are Principal Mineral Resource Analysts with strong geological and mining backgrounds.
Their sound knowledge base has been supplemented with specialist post graduate qualifications in geostatistics. They are registered as professional scientists with the South African Council for Natural Scientific Professions (SACNSP) and are members of the Geological Society of South Africa and/or the Geostatistical Society of South Africa. Z Star has collective experience that encompasses the evaluation of projects in North America, Africa, Asia and Australasia.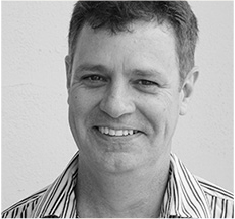 Gavin Brown CFSG Pr. Sci. Nat.
DIRECTOR
Gavin Brown (Executive) completed a BSc Honours degree from the University of Natal, a management diploma from the University of Stellenbosch and is a graduate of the École Nationale Supérieure des Mines de Paris, France (CSFG in Advanced Geostatistics).
Gavin's initial experience was in placer gold estimation; he developed this knowledge further by applying geostatistical techniques to the evaluation of marine diamond placer deposits. More recently he has expanded his knowledge to include primary kimberlite deposits. Gavin is widely recognised as a leading geostatistician in the marine mining field and has presented several scientific papers on the subject. Gavin specialises in sample optimisation, grade tonnage estimation, simulation and risk analysis.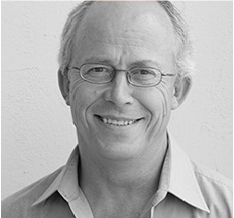 David Bush DEA CFSG Pr. Sci. Nat.
DIRECTOR
David Bush (Executive) studied geology at the University of the Witwatersrand, completed an MSc in Mineral Exploration from Imperial College in London and graduated from the Ecole Nationale Supérieure des Mines de Paris, France, with a DEA in Advanced Geostatistics.
A significant proportion of David's experience was with Anglo American, in gold and base metal deposits. He then moved to De Beers to specialize in primary kimberlite estimation, a field where he is now recognised as a world expert. David has unique skills in modeling diamond size frequency distributions, diamond revenue analysis and mineral resource to reserve conversion.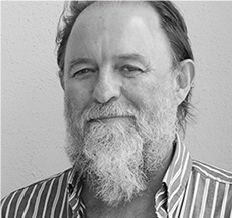 Sean Duggan MSc Pr. Sci. Nat.
DIRECTOR
Sean Duggan (Executive) holds a BSc in Geology, a BSc Hons in Geochemistry from the University of Stellenbosch and an MSc in Mining Engineering (Geostatistics) from the University of the Witwatersrand.
Sean worked for Anglo American in base metal and gold exploration and then progressed to the De Beers Marine team responsible for developing the first deep water diamond mine. Sean honed his mineral resource skills at Anglo American Minred and as Evaluation Manager at Namdeb. He has specialist expertise in the development of optimal sampling techniques, the design of sampling programmes, database management and design. Sean chaired the 4th World Conference on Sampling and Blending and was on the organising committee of Geosynthesis11. As a Z* Principal Analyst Sean continues to work on diamond placers but has also undertaken a number of base metal projects.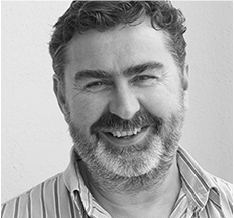 Andy Grills PhD CFSG Pr. Sci. Nat.
DIRECTOR
Andy Grills (Executive) holds BSc Hons and PhD qualifications in Geology from the Queens University of Belfast, UK. In addition, Andy is a graduate of the École Nationale Supérieure des Mines de Paris, France (CSFG in Advanced Geostatistics).
He has worked for Anglo American and De Beers managing mineral resource departments on active mines controlling service delivery to the production units and contiguous evaluation programmes. His experience in the mining environment has resulted in a practical and common sense approach to mineral resource estimation and sampling optimisation based on a high level of technical expertise. Andy developed a unique
semi-quantitative mineral resource classification scheme for De Beers and, as the chairman of the Mineral Resource Classification Committee has overseen the classification of all De Beers mineral assets in compliance with international reporting codes.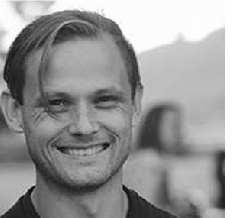 Cuan Lohrentz BSc (Hons) Pr. Sci. Nat.
SENIOR MINERAL RESOURCE ANALYST
Cuan Lohrentz holds a BSc in Geology and Physics and a BSc Hons in Geology from the Nelson Mandela Metropolitan University. After completing his formal education he joined Bloy Resource Evaluation as an evaluation geologist.
He received exposure to many African gold deposits as well as base metal deposits in Southern Africa.
Cuan has successfully completed the Citation Program in Applied Geostatistics run by the University of Alberta, Canada. He is experienced in geological modelling, mineral resource estimation and classification and has extensive DatamineTM skills. Cuan is also competent in a number of other software packages, including Isatis, Leapfrog and WinGsLib.